Cutting Edge Online Print Portal For Regional Victoria
In today's rapid moving advanced world people often expect to have access to the latest leading edge platform where they can research, gain quotes and order online. People demand an infinite array of options, rapid turnaround, exceptional prices and a finished product of the highest level of finish. When it comes to ordering printing online The Print Shop Online can deliver exactly that from our ultra modern online print facility giving you access to a supreme selection of print services backed up by the support of industry professionals to aid you if you have unique requirements or need assistance placing your online print order. And Wodonga is no different!
Knowing the vastness of the Australian landscape where anything outside the big cities receives the highest cost, delayed delivery times and the minimal choice The Print Shop Online set about to solve this inconvenience to our regional population by building an online print system designed specifically to regional businesses and residents that presents a premium range of print products along with exceptional pricing which includes delivery to your door anywhere in Australia especially in Wodonga.
Why is The Print Shop Online better than any of the other online print service?
Our Online Print Service is aimed at supporting Australian regional businesses and residents.
The founders and owners of our Online Print Shop are regional business owners, are a regional family and live the regional lifestyle.
The Print Shop Online knows the every day issues regional businesses and residents face.
The Print Shop Online deliver premium printing services produced in Australia across a national network of premium printing hubs and include in their pricing, delivery to your door anywhere in Australia.
We Live, Love, Work In and Support Regional Australia.
Introducing a complete online print and design portal that is completely founded, fostered, and focused in regional Australia
Since opening our business back in 2007, we have helped thousands of regional Businesses, Not for Profits, Government Agencies and Individuals to look Brilliant in Print and we are excited to be able to offer the businesses and public in Wodonga this incredible cost-effective and professional platform. We are 100% regionally owned and operated, and because we only promote our services to small cities and towns with populations around 50,000 or less, you can be assured that as a regional business or individual, you are our number one priority!
Dealing with a family owned regional print company, doesn't mean that you need to compromise on something…
Along with our experienced print team, you'll be dealing directly with owners and company founders.
And that means, we are ready to be compared to and challenged against Price – Range – Turnaround Time – Service offered by any other Australian print service. We are ecstatic to work with businesses and individuals in Wodonga!
Common Misconceptions Despelled About Online Print Shops
Myth #1: You can't get quality customer service
If you've shopped for anything online, you know that customer service is one of the first things to suffer. Call for assistance, and you'll get long hold times that more often than not will lead to inept sales reps who don't respond to your questions – and often not call you back. Who really needs it right? Alternatively you could spend the extra dollar and visit your local printer who you can talk to face to face? Well, the truth is, in the online print industry – you really don't have to put up with poor service! It's as easy as knowing where to shop and who to ask. With highly motivated sales teams that follow your project from start to finish – companies like The Print Shop Online have customer ratings that often exceeds that of local printers anywhere. Refuse to be jaded by poor experiences, and let that force you to miss all the opportunity that printing online has to offer.
Myth #2: You really need to be a technical wizard to have any success
Our online printing portal is incredibly easy to navigate and understand, you don't need to be a tech genius and submitting a print order is as simple as 1,2,3
The reality is online print shops more often than not have far more resources than local printers to augment files, and prepare them for printing. Take advantage of their assets.
Myth #3: You're not going to get professional design services
The Print Shop Online has an immense choice of readily available design templates that are free, and easy to use. You can quite easily edit any of our existing design templates and transform it into your own. If you require a unique design then you can get our no-hassle professional design team to work with you to create it, no matter where in Australia you are.
Myth #4: You have no idea how it will turn out
A major myth about online printing is that you submit your image and specs – and it's done, no turning back. What comes out the other end of the pipe is what you get – with no recourse. Sure, that would put anybody off from the process! But don't let the poor practices of a few ruin your expectations for all online printers. The Print Shop Online will always supply you with a "Proof" that you must approve as your final product before anything is produced on a mass scale. Why not benefit from the attention to detail that comes from a team of professional experts who are all highly motivated to the success of your project? For starters you only have to read honest reviews from our customers to see we care about the print service we provide.
Myth #5: You can't guarantee the best results
We only exist because of the quality of our products and the value our customers receive. If you are not 100% delighted with your order, then please contact us and explain what your concern is. Whilst we can't guarantee (without understanding what went wrong) that we'll reprint at no cost, we can assure you that we'll do our very best to put things right and to earn your business again.
What can the Wodonga public expect from our printing?
The proof is in the pricing (so please check us out)! Our buying power is enormous! And we pass that onto you through exceptional prices without reducing quality.
Even this huge online printing portal showcases only a portion of what we offer. If you can't find what you want, just ask us! We're sure to say Yes!
Getting it printed and delivered FAST, right across the nation, is what we're famous for!    And… All our online prices are Freight Inclusive!
Our guess is you can count on one hand the really great service experiences you've had in the past 12 months. Try us, Just once, (You'll need another hand)!
Here's just a teaser of what you can order online right now in Wodonga ..
Most clients will happily add another branded accessory to their refrigerator to help keep kids's artwork notices and pointers in place. When your marketing fridge magnet earned that place of pride in the kitchen your business contacts will have an everyday reminder of your business's name and services. Are you looking for a method to promote your service in Wodonga without invading the customer? If so, look no more than customised printed magnets in Australia. With numerous alternatives readily available when it comes to this advertising item, you'll discover you can get a wide variety of magnets to meet the needs of your customers, suppliers, partners, and staff members with ease. Moreover, if you genuinely desire your marketing products to stand out, pick specialty magnets in various shapes. They are sure to get seen any place they are shown, and your organisation gets the attention you want. Despite the industry, magnets can be of help. Moreover, individuals typically like to show these magnets in a prominent location, specifically uncommon or intriguing ones. Keep this in mind when selecting which magnets to purchase for fantastic outcomes.
When you wish to get the attention of clients in Wodonga either at your store or at an occasion, put a delighted tear in their eye with our Australian Made, Quick Turn-around Teardrop Banners. Initially called the Flying Banner, this style of banner flag is now frequently referred to as a teardrop banner, teardrop flag or perhaps a wing banner. Teardrop Banners are the most popular shape for marketing flags for 2 essential factors: The shape guarantees that the material is always tight. This lowers flapping flags sustain. Less flapping equates to less fraying. This together with the sun is the main opponent of advertising flags. The teardrop shape likewise implies that your branding stays visible no matter what the conditions. Teardrop Banners perfect for both indoor and outside occasions. The inverted shape of Teardrop Banners pushes the majority of your branding higher up the banner for improved visibility. As a result, if you desire high-visibility marketing the teardrop flag is the best marketing flag for you. In addition, a True Double Sided Print boosts your exposure even further. Easy to use, lasting and visually attractive-- it's no secret why the teardrop banner is among our best sellers. Print Shop Teardrop Flags ... Great Looking, Portable, Strong and Super Easy to Assemble ... Simply Perfect!
Vinyl Banners are an ideal, low-cost way to promote your community event in Wodonga, your sale or your business in general. Made from resilient vinyl banner material and printed with full colour digital latex printing, outdoor banners make a big statement at a low price. Much better still, if you require more than one banner we charge no extra if you wish to have various artwork on each banner purchased! When correctly protected and cared for, you'll get long term usage out of your banners, making them perfect for longer occasions or repeat annual sales. Highly know for strength and affordability, these vinyl banners would be the optimal solution for outside promos and marketing. Be it harsh sunshine, rains, or heavy winds; highly resilient vinyl banners would constantly be intact at their place to show up your brand name interaction. Not simply one but adequate jobs can be fulfilled with customised vinyl banners, particularly, real estate promos, open home announcements, brand name or product launch, interview, mega-events, retail occasions, art, music, and home entertainment, automotive & transportation, and lots more avenues are on the list to include utmost sophistication and tourist attraction to your brand name interaction.
In the age of mobile phones and calendar apps, a paper calendar with your brand logo on it is still in high demand by your customers and potential customers. Impress your clients in and around Wodonga. Because printed calendars still work, why not take advantage of what's already working as you advertise your organisation? Printed calendars are available in all shapes and sizes to suit your needs. Wall calendars are still the most popular design, and at home, are most likely to be found in the kitchen. For a quick and simple repair, select a calendar with stock images and simply drop in your logo design to a pre-existing template. For production, building and construction and other industrial fields, a period a year calendar makes an excellent year end gift, too. If you actually wish to make your calendar shine, use your own images for each month. (This is an excellent way to consist of coupons, promote seasonal offerings or even keep in mind important dates that pertain to your service!) Other popular designs consist of day coordinators, followed by desk calendars.
Pamphlets are promotional files, primarily used to present a company, organisation, service or products and inform prospective customers or members of the public of the benefits. Wanting to boost your next huge marketing campaign in Wodonga? Pamphlets and Flyers are a time evaluated lead generator for your service. Not just for letterboxes, you can slip them in practically anything. Try including a leaflet in with your product packaging to promote a sale or voucher, the possibilities are limitless if we take parallel universe theory into consideration. Maximise High-Quality, Organised Brochure Printing - Brochure printing becomes part of every effective marketing project. Give away sales brochures at conventions, highlight details about your new collection, or include them with every brand-new consumer purchase. They are an efficient, flexible, and affordable marketing tool.
Whether you're a small business just starting or a big company in Wodonga with a well-established portfolio of services and products, branded desk pads and notepads are ensured to assist you improve your brand name identity. A big desk pad is fantastic for taking down notes while you're on the phone, seeing dates and occasions at a look and for generally staying arranged! Along with securing the desk surface, desk pads are an advertising opportunity for your company, displayed on the desks of staff, clients and customers. Notepads are an inexpensive way to get your service name into work environments and houses. Custom made note pads are ideal as gifts and for free gifts at conferences, events and meetings. Unlike toys and sticker labels, they're quickly practical and are much less most likely to be disposed of!
The best benefit of organisation envelopes is that it acts as a hidden advertising tool. Your envelope can rapidly convey its brand message, colour, logo design, etc. This will assist your brand stand out from other letters that your target audience receive. Custom-made Envelope Printing in Wodonga - It is always amusing what parts of an organization protrude in a customer's memory, and more often not it's the smaller, physical advertising touches which do a lot for the perception of your business and your brand name. So envelopes are one of the way to secure the branding. Include the complements to your company with our customised envelopes for additional character and trigger. Be at the front of your clients and clients mind even prior to they read what you need to say.
When you want to get the attention of clients in Wodonga either at your store or at an event, develop some WOW with a BOW! Our Australian Made, Fast Turn-around Bow Banners come printed in single or double sided and are offered in Small, Medium, Large and OMG Jumbo sizes! Bow Banner Flags are an effective and attractive way to get customers attention and the attention of passers-by. They come total with the print, pole and carry bag and you can easily pick an extra base to keep your flag durable when submitting an online order. Perfect for outdoor usage, store fronts, sports ovals and advertising any service, they are designed for long term outside usage and printed in high resolution. Print Shop Bow Banner Flags ... Great Looking, Portable, Strong and Super Easy to Assemble ... Simply Perfect!
The date is set and now you are charged with getting the word out about your event. But, what type of invitation will catch their eye, and most significantly, be appropriate for the occasion? We can assist you create the best invitation that will make your special event the talk of Wodonga. Invite printing is the very best method to bring in participants to a service or social event, whether you're hosting a seminar, a baby shower, a religious ceremony, a wedding event, a birthday party or anything else that requires a gathering of terrific individuals. All invites are not developed equivalent, and printing your own customised invitations is an exceptional method to show value and prestige for your occasion.
You can strategically position pamphlets in a wide range of places. This permits your company to relay positive and precise details to more people and bring in new consumers in Wodonga. It's easy to position pamphlets in marketing free gifts you send through the mail or on tables in your office. Pamphlets DL - A4 size sheets creased & folded down to DL 210mm x 99mm in either roll fold (common) or z-fold. These brochures are compact and flexible providing 6 panels to develop sections with and predetermined your organisations message in an enjoyable and information-packed method. Having 6 printed pages gives your style choices that a complete A4 sheet does not. It is also able to be shown in stands that hold DL sized product. We print both sides of the A4 sheet on 150gsm gloss or matt paper. This is an excellent weight that is not too light but stable sufficient to hold in the hand. These popular DL pamphlets offer your business 6 pages to keep the attention of your reader and sell your message.
While social networks definitely has its benefits in helping to promote events and generate some awareness and develop a buzz around them, it's also essential to bear in mind some of the attempted and evaluated marketing strategies that have actually been used for several years. One such method is direct marketing and using leaflets to promote your event. The Print Shop Online offers a wonderful choice of differing sizes and products for your leaflets and cards and are an excellent method to target your audience. When you're looking for an affordable method to target your audience in Wodonga, a flyer on paper or card is the best option. A4 flyers are a vital part of the advertising mix for businesses, event organisers, sporting and neighborhood groups and item supervisors. That's why we provide full colour single and double sided printing, premium matt and gloss paper, card stocks and two impressive 100% recycled alternatives.
Whether you run a retail shop or a quick-service dining establishment, the checkout experience plays an extremely essential role in the success of your business. Apart from being the point at which purchases are made, it's also an opportunity for consumers to engage with your brand and for you to grow your organisation. Point of Sale Displays & Signage in Wodonga - The Print Shop Online can create sensational Point of Sale screens or POS screens & signs to get your customers attention. Attention grabbing POS marketing show signs throughout your store will enable you to develop your brand name and make sales. From aisle signs to hanging banners, flooring decals and pop up signs (among others), point of sale screens & store design can be created in a variety of product in any sizes and shape. We can either print your styles, or we have in home designers who can create POS signs visual concepts & style your customised point of sale screens from scratch.
Utilised by trades, corporations and not-for-profits alike, carbonless forms keep everything organised, certified and running smoothly. NCR or No Carbon Required paper is a kind of layered paper developed to move details taped on the very first sheet to those below. It changes the untidy blue carbon paper used to make numerous copies. From order books to invoice pads in Wodonga, The Print Shop Online can use you the right option. For many organisations, NCR service forms such as Carbonless Duplicate and Carbonless Triplicate books and order pads, are a vital method of supplying clients with quotes and at the same time, preserving your business records.
Safety and Service Tags in Wodonga - Safety and alerting tags are utilised to notify and warn workers before utilising devices, equipment and/or process. Caution and security tags are likewise used to control and keep an eye on equipment upkeep and production. Safety and warning tags are utilised to notify and alert workers before using equipment, machinery and/or process. The Out of Service tags show a piece of equipment that is not to be utilised till the nominated element has actually been fixed. Out of service tags do not replace or indicate the same as risk tags. If a product is unusable or hazardous or if it's continued usage would cause additional damage or develop a threat. Safety tags are used to prevent accidents in harmful or potentially dangerous situations that are out of the common, unforeseen, or not readily apparent. Tags will be used up until the recognised risk is removed or the harmful operation is completed.
Take 5 Books and Covers in Wodonga - The easy to use book is developed to be finished by all employees before beginning a potentially dangerous task. The Take 5 book guides the worker through five plainly specified steps to assist recognise, then manage any potential risks. The Take 5 for security program is a beneficial guide for assisting all industrial workers deal with dominating risks in the workplace with care, enabling your on-site staff members to do their job safely for their benefit and the company's. Take 5 books provide a clearly defined step-by-step treatment indicating what employees ought to do in the event of work environment risks. By making this practice the foundation of your safety measures, you'll have a basic process to significantly decrease the risk of accidents within the site.
Presentation Folders in Wodonga - Presentation folders can make things simpler for your prospects by giving them one single bundle that contains a huge amount of your most important information. By arranging your materials in a pre-packaged folder, you're able to manage their experience when they're scanning. You can help them find your business and its services in the best possible order, without overwhelming them. Being a brand name ourselves, we understand the value of conveying a sense of design and professionalism. It's essential to make that first impression count and to be constant with your looks. All your interaction needs to be done with class and thought. Presentation folders are the ideal way to make that statement and almost speaking, helpful for keeping all your information cool and tidy. The Print Shop Online uses presentation folders suitable for any function-- Proposals, welcome packs, advertising packs, media packages and discussion tools. A great deal of the creative options we offer for our business cards and stickers are up for grabs with presentation folders too. Matt and gloss surfaces, foils and a whole range of folder formats and sizes.
Plastic Cards in Wodonga - Plastic cards are extremely efficient tools for numerous uses in marketing, branding, communication, transfer of value, identification and registration. Plastic cards are durable, can be cut into different shapes and colours, and can accommodate a number of brand-new innovations to improve branding, presence, sturdiness, security and sustainability. Significant benefit plastic card printing has more than paper counterparts is that plastic lasts for an extended period of time. An individual can store them in a wallet without stressing over the card being ripped. If the card is cleaned, it comes out in the very same condition it remained in prior to it entered the washer. Spill something on the card and merely wash it off, or users can toss it in a drawer and know it will be waiting when the details on the card is needed. The card holds up with time even when it isn't dealt with thoroughly. The same can not be said of paper cards. Custom-made printed membership cards are durable, helpful, and useful for a variety of service functions. Whether you're searching for a method to create membership cards for your patrons or you 'd like to develop a commitment program or a benefits card, these cards are the ideal option. You can even personalise them to fulfill your precise needs. We can help you ensure the cards are precisely what you're trying to find.
Customised Signs & Sign Printing in Wodonga - Need clients & clients to pay more attention to your store front, products and service to get increased sales? The basic answer is signage. The only difficult part is deciding which custom-made signage solution will be the best alternative for your service and what graphics will work best for the delivery of your message to your target market. Normally, signage tends to serve a few common purposes: to promote, determine, offer details, offer directions or to raise safety awareness. When starting an organisation, one of the key visual components you should think about, following your branding design, is creating an appealing sign for your business. Signs are not just helpful tools but they can likewise become a visual and inanimate sales representative for your company. There are many different types of building signs, such as reception signage, business logo indications, neon indications, shopfront signs and more. Structure signs are important for all Wodonga businesses wanting to reach a brand-new customer base. Effective building signage with a strong design not just interact your shop front place and service message, it likewise will state something about your brand name presence and the high standard of service you supply to all passers-by and get their attention.
Short run printing (also described as "print as needed") is almost obvious. It's a style of printing that utilises modern digital printing equipment to be able to make smaller sized "test" quantities of short run brochures, calendars, pamphlets, and more. Believe it or not, this design of printing only became economical quite just recently with the improvement in digital printing innovation. Brief Run Printing in Wodonga - The Print Shop Online provides its customers the benefit of getting their printing projects at the method that will be most ideal on their need. This company that has been in business given that 1985 has actually grown together with the technology and adapted to the changes in the printing industry. It uses the traditional digital printing online services that has actually been relied on by lots of people through the years to come up with consistent and long-term hard copies. However if it's brief run printing that you choose, The Print Shop Online also has the cutting-edge digital printers to accommodate such demand. These digital presses are most comparable to its offset printers. By going digital, you are ensured of 95% accuracy in colours as this kind of printers is adjusted on a daily basis. By acquiring brief run printing services from The Print Shop Online, you need not satisfy a minimum number for your orders. You can get the products at the amount that you need. And this will be done at the exact same quality of full colour printing strategies. This is cost effective and you will not have the concern of obtaining more materials than what you need. With short run digital printing, you can also avail of variable data services. This suggests that you can personalise your products to suit your every client's choice. Typical examples of short run printing includes posters, artist canvas, vinyl banners, adhesive back and window stick. But more than that, you can also avail digital printing services for other materials like sales brochures, postcards and leaflets.
Your stationery is your image. Like it or not, people judge you. If your letterheads look careless, they'll assume your work is too. If your logo looks dated they'll figure your company runs out touch. If your stationery is home-made, they'll stress that your business is your hobby and you're not serious. Terribly designed stationery may cost you a lot more than well created and well crafted things. Make a positive impression and send your correspondence on professionally printed A4, one, 2 or full colour organisation letterheads. Stationery Printing in Wodonga - Letterheads, compliment slips, note pads. Here at The Print Shop Online, we comprehend what a distinction excellent printing and attention to information can make to your company's reputation. It's the information, like well printed customised stationery, that will set you apart from the rest. Personalise your stationery by putting your distinctive brand on paper. Your special style and personality will be on display, as well as your precision and care. It's things like this that immediately provides the impression you are a formidable force - you're a company who is professional and credible. Building your brand name and reputation as a company can be done in a variety of methods and this is among them. Every time you send a letter, an invite, a memo or a follow up note, you are putting your name out there. Having a recognisable logo or aesthetic will produce interest in your brand name and help it to become more recognisable.
Sticker labels and labels can frequently be an underused tool when it concerns promoting your service. For numerous business, stickers can sometimes appear to look low-cost and in turn this may be thought to cheapen your brand. But this isn't constantly the case, when you purchase quality stickers and labels, you can do so much for your brand name and your marketing. Are you searching for cool name labels for a conference or your next kid's birthday celebration? Do you need barcodes and labels for those countless items sitting in your storage facility, or for your next fruit and vegetables and product packaging order? Look no more, we've got what you need. Our stock printing types for sticker labels in Wodonga are as follows: Paper label sticker labels Wodonga - Paper label sticker labels are the most common request from customers purchasing sticker printing in Perth. This type of sticker label need to only be utilised indoors as it's not weatherproof or fades resistant. For outdoor functions, opt for the irreversible vinyl sticker labels which are incredibly fades resistant and deal water resistant homes. Removable Vinyl Stickers Wodonga - Removable vinyl sticker labels have a light adhesive. You can usually eliminate these sticker labels without ruining them for approximately six months. In rougher weather, the sticker label might just last for 3 months before it damages. Removable vinyl stickers will succumb to wear and tear when used outdoors, which means they'll naturally strip apart in time. This option is best for seasonal usage, while the next option will accommodate any long-lasting requirements. Irreversible Vinyl Stickers Wodonga - For severe outdoor purposes, choose the irreversible vinyl stickers which are extremely fades resistant and offer waterproof homes. These long-term stickers only begin to remove when the adhesive is warmed up. At this point, the sticker label won't detach well. Nevertheless, if you require to keep the sticker in one place you'll enjoy to understand the adhesive is strong enough to last approximately 5 years outside. Clear Vinyl Stickers Wodonga - Most typically applied for parking permits and other kinds of window sticker labels, the clear vinyl option serves similar advantages to the detachable vinyl stickers. You can print them to be opaque or translucent depending upon your choices. It's up to you whether you desire clear vinyl stickers that are white or full-colour. Some premium marketing sticker labels will be printed on clear vinyl product to create an affecting "novelty effect".
Custom Poster Printing in Wodonga - Posters are created to be both appealing and helpful. Poster Printing is a powerful, quick and efficient method to share your company, brand name and message. As a marketing tool, service posters are as popular as ever. A good quality poster can have terrific visual power in a boardroom, reception, office, bus stand or store. Position your poster in a prime place that individuals pass every day and you can develop a substantial quantity of brand name awareness and can get a number of new clients merely from that place's foot traffic. Posters are a fantastic way to promote and market your business, a sale or an event. Inexpensive to print and easy to show they make an ideal way to promote your brand name and what you need to provide. A person will likely require to see your brand name numerous times before they trust it. The more they see it the more they are fascinated enough for more information. They will also begin to gain rely on it as it ends up being familiar. Putting a poster in the best position enables individuals and possible clients to actively engage with it. Tactically putting your poster makes it possible for a prospective customer to see it on their commute to and from work, five days a week. They become accustomed with your brand. Posters aren't just for outside, you can have them inside your home too. Waiting rooms, notice boards, workplaces, and receptions are all great places to have indoor posters. Posters can likewise be used as promotional items. Use them at occasions or provide to stores or businesses that stock your items.
Brochures and Magazines in Wodonga - More and more services are requiring to magazine printing as a means by which to speak with customers, just imagine the reach you could have in and around Wodonga. Well produced DL booklets are a great way to interact with your clients - and we have the Best Full Colour Booklet Prices around! A stapled pamphlet permits you to utilise each page separately or we can print throughout the centerfold of the pamphlet to increase your design area. Booklets allow you to make the most of the space readily available, and you can easily create a premium appearance & feel with the addition of laminated surfaces and a thick matt or gloss laminated cover too! Or reveal your ecologically conscious side by picking an environmentally friendly 100% recycled choice. Present your brand to the world and don't be constrained by simply one or 2 pages - Go ahead and inform the full story! And if you require a custom size or an even larger range of paper & card to pick from, please contact us - We're here to assist!
Company Cards in Wodonga - Your business card might be the most essential marketing tool you have. Those little pieces pack a powerful punch just because they're inexpensive and simple to get in front of people. Quality business cards are necessary for every company to have, so make certain your business cards look professional and stick out from the rest with a fantastic graphic design, quality printing and distinct finishing options such as matte, gloss, digital cutting and more. Get a business card design that matches the high level of service your company offers. High quality business cards are a fantastic method for every companies to get observed, make an excellent impression and promote their services & items. The Print Shop Online provides all of this at super competitive costs and remarkably fast turnaround times, no matter how big or small your business card order is. Do you require printed business cards in Wodonga? Benefit from our years of experience printing business cards and turn your created business cards into reliable marketing tools that assist you stand apart from the crowd. Contact us to discover more about the products, graphic design and business card printing services we have offered in Wodonga.
But that's not all the printing we offer, and we invite our new friends in Wodonga to give us a try, you won't be disappointed.
Here's some interesting information ..
Wodonga (Waywurru: Wordonga) is a city on the Victorian side of the border with New South Wales, 300 kilometres (190 mi) north-east of Melbourne, Australia. It is located wholly within the boundaries of the City of Wodonga LGA. Its population is approximately 35,100 and is separated from its twin city in New South Wales, Albury, by the Murray River. Together, the two cities form an urban area with an estimated population of 93,603.
Huon Hill Tavern Wodonga
Restaurants, Coffee & Tea Shops, Sports Bars
+61260561399
Havelock St, Wodonga Victoria 3690
Chao Thai
Thai
+61260563133
103 High St, Wodonga Victoria 3690
Fifty Bean St
Cafes
+61421488061
50 High St, Wodonga Victoria 3690
O'Maille's Pub
Pubs, Modern Australian
+61260241335
34-36 High St, Wodonga Victoria 3690
Broadgauge
Restaurants
+61419700619
Old Station Building, Elgin Bvd, Tenancy 2, Wodonga Victoria 3690
Mercure Albury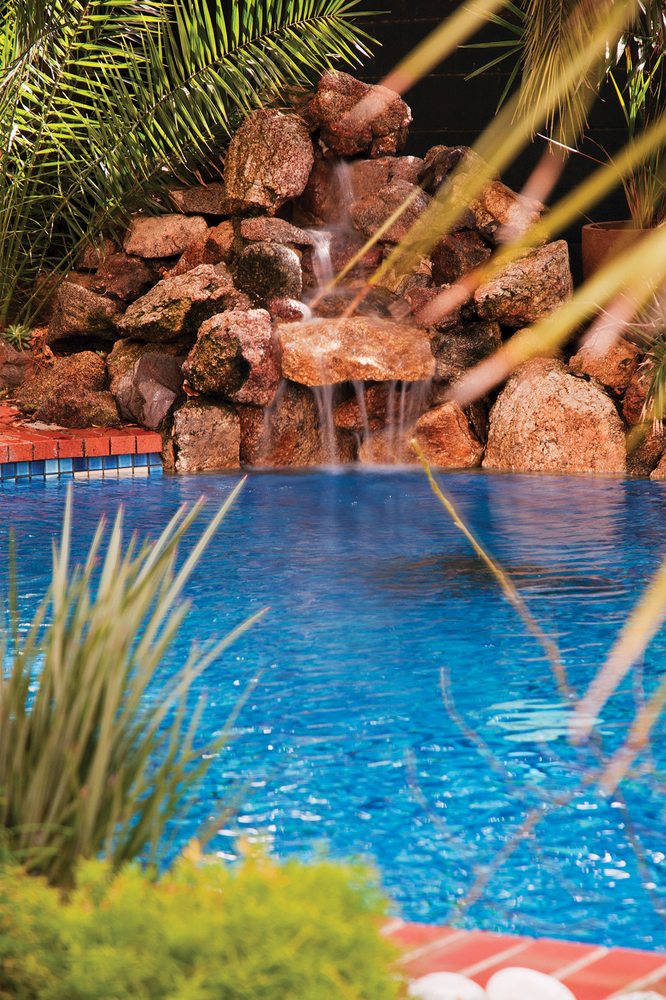 Hotels
+61260216100
579 Olive St, Albury New South Wales 2640
Garden Court Motel
Hotels
+61260216244
426 David St, Albury New South Wales 2640
Quest Albury
Hotels
+61260580900
550 Kiewa St, Unit 1, Albury New South Wales 2640
Fountain Court Motor Inn
Hotels
+61260218411
568 David St, Albury New South Wales 2640
Albury Manor House
Hotels
+61260411777
593 Young St, Albury New South Wales 2640
You have actually successfully registered your service and have your target market in sight. People need to understand who you are and what you are offering. The primary step would be to begin developing an image which your consumers can relate to.1.
Style your company logo design
A logo is that distinct symbol that an organisation embraces to determine the organization, its services and products. An appropriately designed logo is easy, unique and easy to bear in mind. This is established by a graphic designer: make sure you see what he/she has established for others prior to making any dedication. Think about reading online posts on how to produce taglines for your organization. This will match the logo design.2.
Design and print business cards and letterheads
One of the most common errors people make is to begin marketing without the 2 basic products, business cards and letterheads. Both business cards and letterhead style must look tidy, professional and show your logo design clearly. Always inspect if the details in your printouts are legible.3.
Get a professional e-mail address
Please refrain if you are running a company utilizing personal emails such as your Yahoo or Gmail account. Considering the expense of purchasing domain registration and hosting (a technical term just meaning a World Wide Web address plus some space to save your emails and website files) has dramatically minimized over the years, owning a web address for your company and e-mails showing this address has actually ended up being a necessity.4.
Design a website
Another most crucial tool of this period is a site. Gone are the days when you utilized to bring your portfolio all over. You can now have info about your service accessible to anyone on the planet merely by having a site. An effectively developed and marketed site is bound to draw in excellent organization opportunities that would otherwise have actually eluded you.5.
Produce Brochures
Remaining in the info age, individuals are bombarded by information almost everywhere. It would be very helpful the next time you choose a meeting to leave a brochure which summarises your organization and products in a concise and clear way. Please make sure the graphic designer uses your corporate logo and colours the proper way and the print is legible.Successful completion of
these actions is not the end, however its an excellent start to let your clients know who you are and what you and/or your products mean. This brand-new identity will likewise be applied to marketing products like t-Shirts, mugs, brochures, posters, banners and so on
An effectively branded business delights in numerous advantages such as consumer trust, commitment, and confidence.
A logo design is that distinct sign that an organisation adopts to determine the service, its items and services. Both business cards and letterhead style should look tidy, expert and show your logo design clearly. If you are running a business utilizing personal emails such as your Yahoo or Gmail account, please refrain. You can now have info about your organization accessible to anybody in the world merely by having a site.
The humble business card comes in many formats. Business cards types are Standard business card, Premium business card, Matte business card, Gloss business card, Embossed business card, Luxury business card, Velvet business card, Gold foil business card, Silver foil business card, Plastic business card, Appointmrnt cards, membership cards, loyalty cards and probably more.
When we talk about Booklets & Magazines we could be referring to any of these .. Newsletter, Brochures, Portfolios, Instruction manuals, Recipe booklets, Reference guides.
Is a calendar just a calendar? Calendar types include custom calendar, pocket calendar, desk calendar, wall calendar, jumbo calendar, photo calendar, theme calendar, promotional calendar, business calendar, event calendar, magnet calendar and more.
Types of Envelopes include Baronial Envelopes, A-style envelopes, Square Envelopes, Commercial Envelopes, Booklet Envelopes, Catalog Envelopes, Window Envelopes, Air Mail Envelopes, Disc Envelopes, Announcement Envelopes, Banker Envelopes, Wallet Envelopes, Pocket Envelopes, Square Flap Envelopes, Contour Flap Envelopes, Regular Envelopes, Open End Envelopes, Clasp Envelopes, Document Envelopes, Remittance Envelopes, Pointed Flap Envelopes, Mini Envelopes, Lined Envelopes, Specialty Use Envelopes, Right Side Window Envelopes, All Purpose Window Envelopes, Double Window Envelopes, Thumb Cut Envelopes, Full Face Window Envelopes and Single Window Envelopes.
When it comes to printed magnets we can think of terms like Business Card Magnets, Magnetic Business Cards, Promotional Magnets, Calendar Magnets, Shaped Magnets, Information Magnets, Important Numbers Magnets, House Shaped Magnets, Photo Frame Magnets, Clip Magnets, Slimline Magnets, To Do List Magnets, Whiteboard Magnets, Special Event Magnets, Postcard Magnets, Branding Magnets, Notepad Holder Magnets and more.
Speaking of signs did you know there is Outdoor signs, Indoor signs, Persuasive signage, Informational signs, Way Finder signs, Directional signage, Menu boards, Window signs, Vinyl signs, Sticker signs, Murals, Vinyl wraps, Vehicle wraps, Car wraps, Van wraps, Trailer wraps, A frame signs, Sidewalk signs, Curb side signs, Advertising signs, Billboard signs, Banner signs, Flag signs, Teardrop signs, Safety signs, General danger signs, Electrical safety sign, Biohazard sign, Chemical hazard sign, High voltage warning signs, Fire escape signs, Monument signs, Pylon signs, and Yard signs.